Flats Fishing, and Backcountry Fishing in Big Pine and the Lower Keys
Bio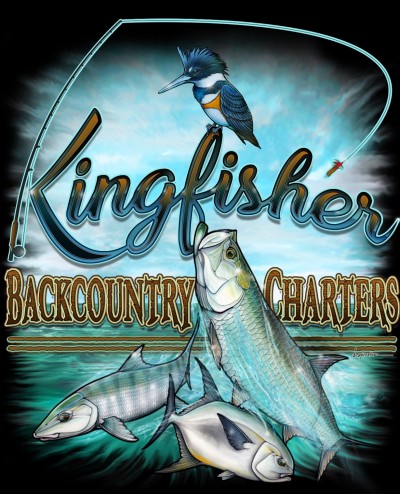 Hello my name is Captain Robert Horachek from Kingfisher Backcountry Charters, Inc. I have over 20 years of fishing experience in the Florida Keys. I established "Kingfisher Backcountry Charters,Inc." which is named after my late uncle's charter boat called the "Kingfisher".  He was a great fisherman and charter captain whom inspired me to NEVER give up. I'm hoping to make a new legacy in honor of him. So come and join me as we go after Tarpon, Bonefish, Permit, and other flats/backcountry species throughout the Florida Keys! Experienced and Non Experienced anglers are welcome from all ages.
 Mission Statement.


   As a lifelong resident in the Florida Keys, my fishing experience has been a journey of achievements on the water such as achieving the 'Junior Master Angler' status in two season long tournaments, the Key West Fishing and South Florida MET Tournaments. Another notable accomplishment was catching an 80 lb wahoo when I was 13 years old which was a junior world record through the IGFA. In later years, I took a different path from offshore to inshore fishing. My goal is to provide the best professional guide service by achieving success out on the water with lasting memories and stories to be told!
Contact Info
Below here is the best way to contact me. Text message are accepted and maybe the best way to  contact me if I am on the water. Book your next trip today!
Email: kingfisherbackcountrycharters@gmail.com
Phone: (305) 587-0009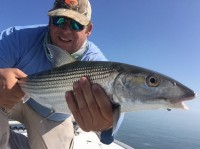 Flats fishing & backcountry charters are available at the following rates:


1/2 day - $600 for 4 hrs

3/4 day - $700 for 6 hrs

Full day - $800 for 8 hrs
4 hour night fishing trip (Tarpon Season) - $600
    2 person max per trip.
A $100 deposit will be required in order to reserve a day of fishing.Cash, checks, and credit cards are accepted. Cash app, Venmo, and PayPal are available for payment.
Maverick Boats Fish the Legend.
My boat is 2013 Maverick HPX 18 that is equipped with 2018 Mercury 115 Pro XS four stroke outboard. This boat has the ability to fish 3 people comfortably and is able to skinny on the flats. One of the biggest things that I can say about this boat that is able eat up chop while cruising at 30 to 35 mph without having to worry about getting beat up while making to the next spot in good time. While I am up on the poling platform in search of the big 3 "Tarpon, Bonefish, Permit" I am able to place us in great position to not only intercept, but to be successful up on the flats with the ease of poling. The live well that comes with this boat is basically perfect for what I as a guide that trailers on one location to another and is able to keep bait alive while driving down the road. For me, at this point, this has been the perfect guide boat due to the versatility that this skiff provides.                                                                     
 When planning your flats fishing trip in the Florida Keys with Kingfisher Backcountry Charters it's good to know what you can bring on the trip so you can have the best experience on the water! Here is a list on what I recommend you bring:
Food and drinks - I provide the food and drink cooler

Sunscreen or any kind of protective clothing from the sun - for example long sleeve fishing shirts and pants 

A good pair of polarized sunglasses - this is important for all people on board!!!

Towel per person

Camera - capturing photos of fish and other wildlife

Sun Buff for keeping your neck, ears, and face out of the sun - optional
Optional stuff to bring: 
7 ft 15 to 30lb spinning rod for tarpon or sharks 

7 to 7 1/2 ft spinning rod and reel for flats fishing or fishing in the basins filled with 15lb braided fishing line

8wt fly rod set up for bonefish or redfish 

9wt fly rod set up which is best all around 

10wt for permit or tarpon 

12wt for tarpon

Any flies that you might have that you would like to try

What I provide for the trip:
Rods and reels 

Tackle

Live bait ( usually shrimp and blue crabs )

USCG OUPV six-pack captains license and insurance

Fuel and oil

Fishing license 

Flies for fly fishing

Fly rods and reels

Yeti Cooler with Ice for your drinks and food
Bottled drinking water 


Go ahead and book your next fishing trip today!!!
Email: kingfisherbackcountrycharters@gmail.com
Phone: (305) 587-0009