Customer reviews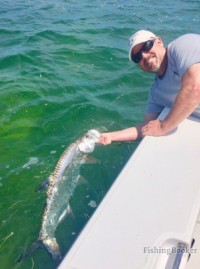 Tarpon Fishing with Gregg
Capt. Robert made every effort to discuss ahead of time what I should practice and prepare for to make for a successful fishing trip. He was very informative on what kind of strike I should expect as well as just when to set the hook. I brought my own 7 weight fly rod and told him that I wanted to get a Tarpon on it. Capt. Robert found us some juvenile tarpon that were just perfect for it. We also got some of the big tarpon on his gear. He made for a very memorable trip for me. Even went out of his way to recommend some great local joints to eat at that I wouldn't have found otherwise. I would definitely recommend Capt. Robert to any person with any fishing level skill.
Gregg Nethercott.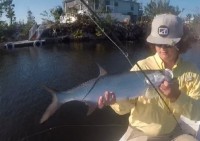 Wintertime fly fishing trip 
I booked a 1/2 day trip with Captain Rob and it could not have been a better experience. The goal was bonefish and permit on the fly rods but conditions were not ideal. He did put my sons and I on to Jacks, Tarpon and a Barracuda and ended the day with a few fly fishing tips with the boys. This was my boys' first visit to Key West and this was the highlight of their trip! I would highly recommend booking with Captain Rob as communication up to the trip was excellent.
Devin Hylard.
Grand Slam
Capt. Robert was outstanding. Very personable, informative, and attentive. He really knew where to find fish and worked hard on a hot July day to do so. We caught several tarpon as well as a bonefish and a permit.
Great fishing experience!
Recommend highly.
Floyd Jaggers.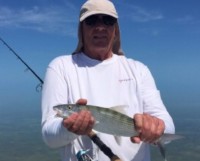 First Bonefish
Fishing with Captain Bob Horachek was a pleasure. He is a very knowledgeable charter captain. He knows where to put you on fish. Caught Bonefish and had numerous opportunities on tarpon! He makes you feel very comfortable and at home. Great day!
Dean Vervoort